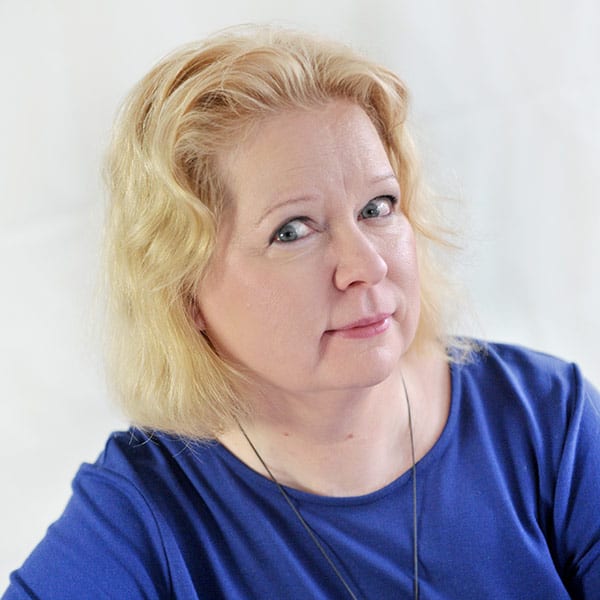 Recycled metal combined with artistic craftsmanship
A dualistic universe prevails in Sanna Saarinen's production. Soft meets hard, obedient with disobedience, heat with warmth, joy with seriousness. She knows how to work with iron as well as how to handle soft textiles. A diligently practiced handiwork inspires respect, but often the artist's sense of humor is unleashed and the viewer can't help but conjure up a smile or laugh while looking at the work of art.
Harmonious works can hide a serious message inside. Anxiety about not knowing or wanting to adapt to the norms. Balancing between the challenges of the modern world. Sanna Saarinen relies on beauty and a balanced layout in her artworks.
" Rauma's girl can't escape the sea "
Sanna grew up in Rauma and learned to appreciate the culture of slow making required by hand skills and the impressive importance of repetition. Sanna Saarise`s works are the story of the life of a Finnish woman. They tell about life's joys, challenges and reflections.
The artist thinks about her life and reflects it on the local way of life, social discussion and the global world. Through the works of art, Saarinen goes through the life cycle of a woman from childhood to middle age, laughing at herself with tears in her eyes, remembering the past.
The picture shows the front yard of Sanna Saarinen's gallery, which is located in Rauma's old town. You can inquire about the opening hours of the gallery from Sanna.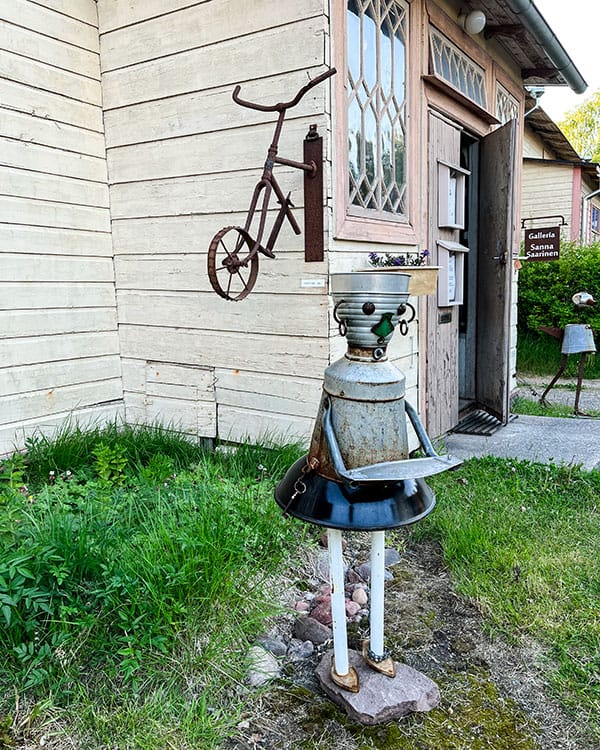 Taming two materials together
Insightful details, the reapplication of recycled scrap and the taming of two different materials into each other is Sanna Saarinen's trademark. The works are accompanied by stories that spring from a familiar, or less familiar, object of use and to which the artist has combined a woven fabric that gets its color from the natural landscape.
The works combine recycled metal, fabric, wood and stone. Sanna also makes works from recycled metal only. Contradictions attract Sanna and it is highlighted in her works. The main theme is the seamless cooperation of different elements. Metal and stone have strength, textiles have softness. Humor and seriousness also create contrast and depth in artworks. "When weaving fabric, it's as if I'm painting with threads made of different materials and their different shades".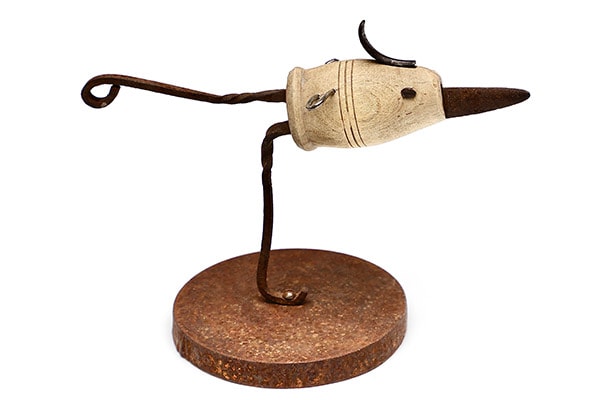 Sanna Saarinen Sculpture Park
Sanna Saarinen has started building her own sculpture park in Eura. The large wooded plot offers many possibilities. We will follow with interest what kind of park will be completed in Eura 
The sculpture park is scheduled to open to the public in 2024.