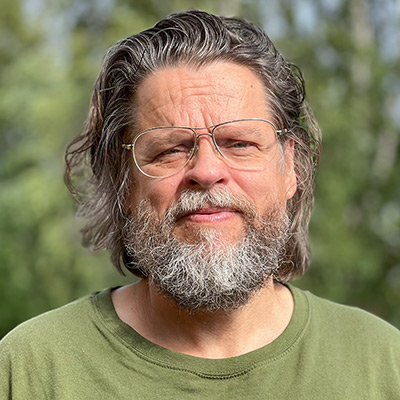 Human pictures of wood and other materials
Jori Tapio Kalliola is an ITE artist who raises current questions and grievances through his art. Kalliola's works combine social, political, religious and outlook on life perspectives. Kalliola creates human images from wood and other materials. The wooden people are struggling against the injustice of the world and seeks relief their life.


Kalliola is also a self-taught musician, singer and lyricist. He has appeared as the frontman of various bands and still works as a soloist of the band Jori Otsa & Mah'Orkka
Jori Tapio Kalliola − ITE artist of the year 2021
Kalliola's artistic talent and originality have attracted interest both at home and abroad. He has organized numerous exhibitions both in Finland and abroad since 1999, and his works have also found their place in K.H. In the ITE art collections of the Renlund museum.
Jori Tapio Kalliola is the 2021 ITE artist chosen by Maaseudun Sivistysliitto. The city of Hanko remembered the artist in the same year (2021) with a cultural award.
Kalliola creates his figures from used logs and other recycled materials. He paints the works using outdated or otherwise unsaleable paints.
In Jori's handling, the pieces of logs turn into a work of art that conveys the artist's vision of the tragicomic nature of life. Kalliola enjoys the carnivalization of life. In his works Wooden people's faces are white like clowns.

Kalliola draws his artistic inspiration from experiences of being outsiders, social inequality and tragic moments in life. His works reflect strong emotions that range from love to hate.
The artist says that he felt deep frustration in his childhood in situations that seemed unfair to him. With his art, he is able to express his views and take a stand on things that are important to him.
The struggle of the wooden people against the world's injustice cannot help nothing else but raise a smile. That's exactly what it's all about – the tragicomics of life.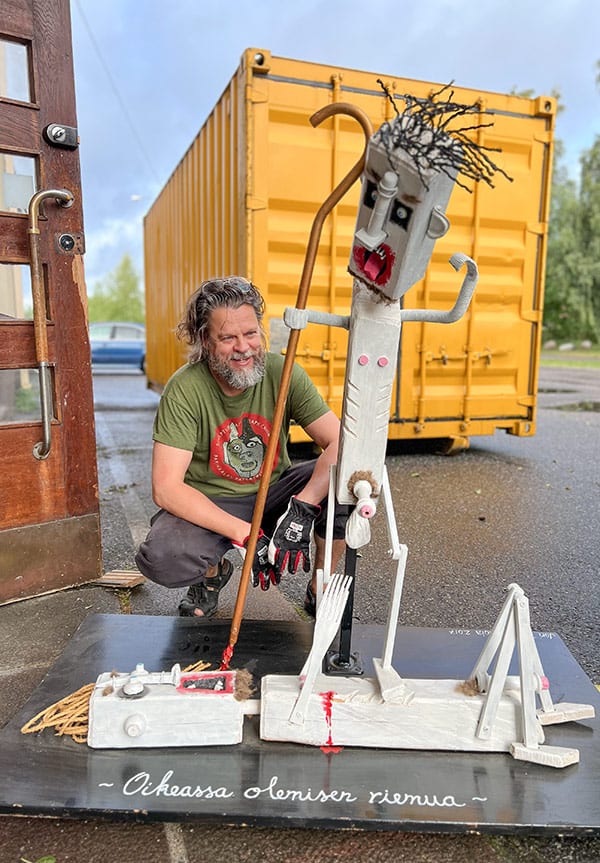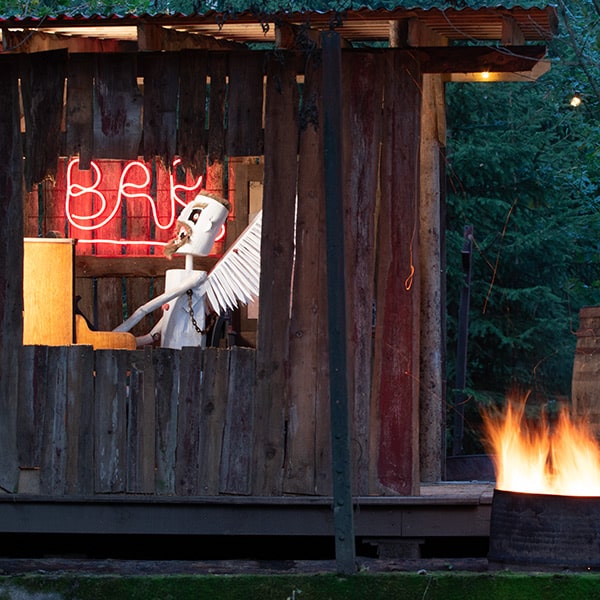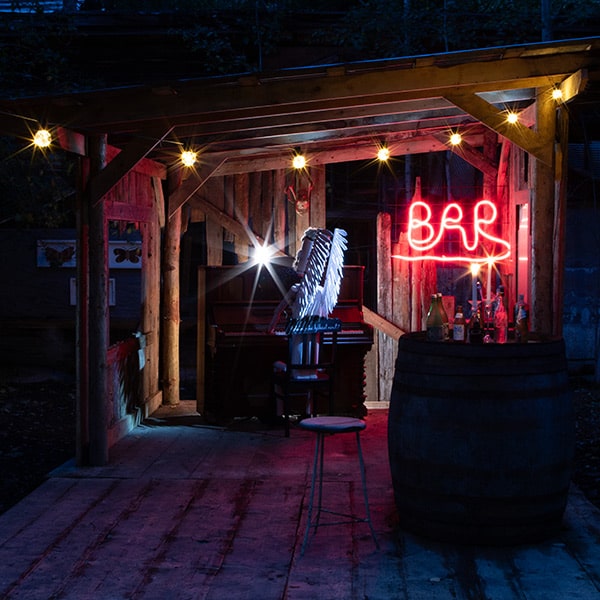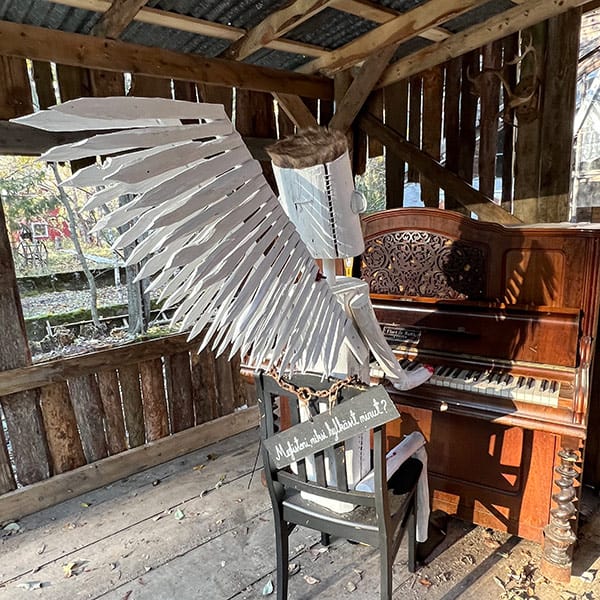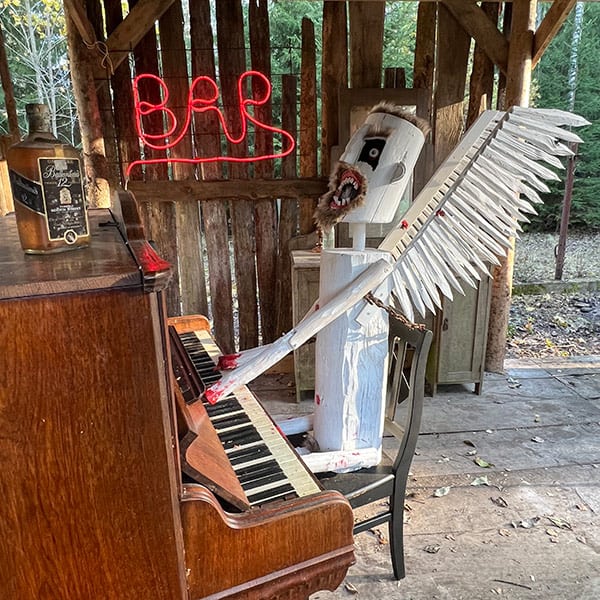 According to the artist, the work had two starting points. The inspiration for the creation of the piece came from the government's corona measures towards culture. "Government practically amputates culture, that`s why, a pianist with no hands".
There is a sign on the back of the work. "Mephisto, why did you abandon me". The text refers to a mythical story where an artist rejects god and makes a deal with the devil to become successful. However, the agreement does not hold and when the hands are taken away, he does not shout Jesus' last words "My God, why did you forsake me?!" He shouts "Mephistopheles, why did you abandon me?!"
Middle's team and Jori came up with an idea for an installation suitable for the artwork. An armless pianist now "plays" in a ruined bar for all the travelers who have been broken up in life.